Free registration to student presenters at BOSC 2014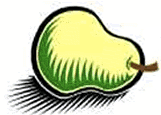 To encourage more student presentations at the Bioinformatics Open Source Conference (BOSC), this year we're waiving the registration fee for accepted student presenters. When you submit your abstract (BOSC abstract call open until 4th April), you must tick the student box:
Student submissions must have a full-time student as the first named and presenting author, and be mostly written by students.
Please note that because BOSC registration is via the ISCB as one of the ISCM SIG meetings, eligible students must contact us before filling in their ISCB registration to ensure the BOSC SIG fee is waived.

Furthermore, as in previous years, BOSC Student Travel Awards sponsored by Eagle Genomics will be awarded to the top student presentations to help with your travel and accommodation costs.
Update (2 May 2014): We've just sent out the accepted talk invitations, and are offering a registration fee waiver to four student speakers.
---