BOSC 2016 Call for Abstracts
Call for Abstracts for the 17th Annual Bioinformatics Open Source Conference (BOSC 2016), a Special Interest Group (SIG) of ISMB 2016.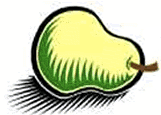 Important Dates:
Call for one-page abstracts opens:

March 1, 2016

Abstract submission deadline: April 1, 2016 – extended to Monday 4 April 2016
Travel fellowship application deadline:

April 15, 2016

Authors notified:

May 6, 2016

Codefest 2016:

July 6-7, 2016

, Orlando, FL (confirming venue)
BOSC 2016:

July 8-9, 2016

, Orlando, FL
ISMB 2016:

July 8-12, 2016

, Orlando, FL
The Bioinformatics Open Source Conference (BOSC) is run as a two-day meeting before the annual ISMB conference. It is organized by the Open Bioinformatics Foundation (OBF), a non-profit group dedicated to promoting the practice and philosophy of open source software development and open science within the biological research community. BOSC offers a focused environment for developers and users to interact and share ideas about standards; software development practices; practical techniques for solving bioinformatics problems; and approaches that promote open science and sharing of data, results and software.
We welcome one-page abstracts on any topic of relevance to open source bioinformatics and open science. Presentation formats are lightning talks, longer talks, and/or posters. We plan to offer a limited number of travel fellowships to help offset expenses for some accepted speakers who would not otherwise be able to attend BOSC – please see the OBF Travel Fellowship announcement for more information.
Session topics include:
Open Science and Reproducible Research
Standards and Interoperability
Data Science
Visualization
Translational Bioinformatics
Bioinformatics Open Source Libraries and Projects
If your company or organization is interested in helping to sponsor BOSC 2016, please contact us! Sponsors in 2015 included Google, GigaScience, Curoverse and Bina – we thank them for their support.
BOSC 2016 Organizing Committee:
Nomi Harris and Peter Cock (co-chairs), Brad Chapman, Christopher Fields, Karsten Hokamp, Hilmar Lapp, Mónica Muñoz-Torres, Heather Wiencko
---