BOSC 2012
From Open Bioinformatics Foundation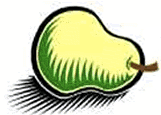 The 13th Annual Bioinformatics Open Source Conference (BOSC 2012) will take place July 13-14, 2012, in Long Beach, CA, right before ISMB 2012.
Open Source License Requirement
The Open Bioinformatics Foundation, which sponsors BOSC, is dedicated to promoting the practice and philosophy of Open Source Software Development within the biological research community. For this reason, if a submitted talk proposal concerns a specific software system for use by the research community, then that software must be licensed with a recognized Open Source License, and be available for download, including source code, by a tar/zip file accessed through ftp/http or through a widely used version control system like cvs/subversion/git/bazaar/Mercurial.
See the following websites for further information:
Previous BOSCs
The first BOSC was held in 2000. [BOSC_2011 BOSC 2011] took place in Vienna in July 2011.
information about the first 12 conferences
Contact Us
If you'd like to join the mailing list for BOSC-related announcements, including the call for abstracts and deadline reminders, please subscribe to the Bosc-announce list. This list has low traffic, and your address will be kept private.
If you have questions about the conference, please contact the organizers at bosc@open-bio.org.