Difference between revisions of "BOSC 2019"
From Open Bioinformatics Foundation
Line 49:
Line 49:
 
 
 

== Code of Conduct ==

 

== Code of Conduct ==

−

The GCCBOSC 2018 Code of Conduct can be found [https://galaxyproject.org/events/gccbosc2018/code-of-conduct/ here]. The ISMB Code of Conduct is currently being revised; we will link to it soon.

+

of be [https://.org/-/ISMBCode of Conduct.

 
 
 

== Contact Us ==

 

== Contact Us ==
---
Revision as of 16:12, 1 February 2019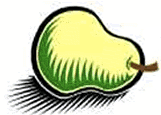 In 2018, BOSC was held jointly with GCC as a combined GCCBOSC conference. In 2019, BOSC will be part of ISMB/ECCB in Basel. We hope to partner with GCC again in 2020 or 2021. Read more here about why we decided to hold BOSC with GCC in 2018 and ISMB in 2019.
Important Dates
February, 2019: Abstract submission opens
April 11, 2019: Deadline for talk/poster abstracts
May 9, 2019: Authors notified
July 21-25, 2019: ISMB/ECCB 2019, Basel, Switzerland
July 24-25, 2019: BOSC 2019, Basel, Switzerland
July 26-28, 2019: CollaborationFest 2019, location TBD
Session Topics
BOSC covers all aspects of bioinformatics and open science software. Last year's topics included:
Open Science and Reproducible Research
Open Biomedical Data
Citizen/Participatory Science
Standards and Interoperability
Data Science
Workflows
Visualization
Medical and Translational Bioinformatics
Developer Tools and Libraries
Bioinformatics Open Source Project Progress Reports
BOSC Organizing Committee
Chair
Nomi L. Harris (Lawrence Berkeley National Laboratory)
Co-Chair
Organizing Committee Members
Christopher Fields (National Center for Supercomputing Applications)
Bastian Greshake Tzovaras (Open Humans)
Michael Heuer (UC Berkeley)
Karsten Hokamp (Smurfit Institute of Genetics, Trinity College Dublin, Ireland)
Bastian Rieck (ETH Zurich)
Previous BOSCs
Code of Conduct
As part of ISMB/ECCB 2019, BOSC 2019 will be covered by ISMB's Code of Conduct..
Contact Us
If you'd like to join the mailing list for BOSC-related announcements, including the call for abstracts and deadline reminders, please subscribe to bosc-announce. This list has low traffic, and your address will be kept private.
If you have questions about the conference, or would like to volunteer to help out, please contact the organizers at obf-bosc@googlegroups.com.