BOSC 2015
From Open Bioinformatics Foundation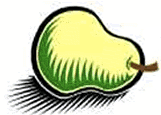 * * * We want your feedback on past and future BOSCs! Please click here for our short BOSC questionnaire. * * *
Organizing Committee
Co-Chairs
Nomi L. Harris (Lawrence Berkeley National Laboratory)
Previous BOSCs
BOSC has been held yearly since 2000.
BOSC 2014 took place in Boston, MA, July 11-12, 2014.
Contact Us
Follow BOSC on Twitter: @OBF_BOSC, #bosc2015
If you'd like to join the mailing list for BOSC-related announcements, including the call for abstracts and deadline reminders, please subscribe to the bosc-announce list. This list has low traffic, and your address will be kept private.
If you have questions about the conference, or would like to volunteer to help out, please contact the organizers at bosc@open-bio.org.