BOSC 2019
From Open Bioinformatics Foundation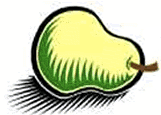 In 2018, BOSC was held jointly with GCC as a combined GCCBOSC conference. In 2019, BOSC will be part of ISMB/ECCB in Basel. We hope to partner with GCC again in 2020 or 2021. Read more here about why we decided to hold BOSC with GCC in 2018 and ISMB in 2019.
New: join our public Gitter channel, https://gitter.im/OBF/BOSC_community
Important Dates
March, 2019: Registration for ISMB opens. You can register for just the two days of BOSC (July 24-25) or the whole conference.
April 11, 2019: Deadline for submitting talk/poster abstracts
May 9, 2019: Authors notified
May 15, 2019: Late poster/late-breaking lightning talk submission deadline
May 23, 2019: Late round authors notified
July 21-25, 2019: ISMB/ECCB 2019, Basel, Switzerland
July 24-25, 2019: BOSC 2019, Basel, Switzerland
July 26-28, 2019: CollaborationFest 2019, location TBD
Session Topics
BOSC covers all aspects of bioinformatics and open science software, including (but not limited to):
Open Science and Reproducible Research
Open Biomedical Data
Citizen/Participatory Science
Standards and Interoperability
Data Science
Workflows
Open Approaches to Translational Bioinformatics
Developer Tools and Libraries
Inclusion, Outreach and Training
Bioinformatics Open Source Project Reports (about new or existing projects)
BOSC Organizing Committee
Nomi L. Harris (Lawrence Berkeley National Laboratory)--Chair
Christopher Fields (National Center for Supercomputing Applications)
Bastian Greshake Tzovaras (Open Humans)
Michael Heuer (UC Berkeley)
Karsten Hokamp (Smurfit Institute of Genetics, Trinity College Dublin, Ireland)
Monica Munoz-Torres (Oregon State University)
Bastian Rieck (ETH Zurich)
Yo Yehudi (University of Cambridge)
Heather Wiencko (Hosted Graphite, Dublin Ireland)--Co-Chair
Previous BOSCs
Code of Conduct
As part of ISMB/ECCB 2019, BOSC 2019 will be covered by ISMB's Code of Conduct..
Contact Us